Research team of Suzhou Graphene Nanotech. Co.,Ltd. has been working on the high quality graphene production and its industrialization. They made consistent efforts in improving the quality, decreasing the thickness, optimizing the performance and saving the cost. Recently, they rolled out high quality graphene powder products with a typical thickness of 1 nm. This kind of products has only three atomic layers thick as well as a perfect crystallization.
  Graphene can be classified by difference thicknesses. Single layer is called grahene, double layers and triple layers are called bilayer graphene and trilayer grapheme, respectively. Graphene materials less than 10 layers are called few layer graphene. Others are called multi-layer graphene (<10 nm) or graphene nanoplatelets (<100 nm).
  Traditional reduced graphene oxide process has succeeded on large production. However, the perfect crystal structure of graphene is destroyed during the preparation. The high quality graphene powder produced by Suzhou Graphene Nanotech. Co., Ltd. effectively remains the intrinsic performance of graphene, such as high electrical and thermal conductivity. This feature benefits from the special chemical intercalation process, preventing the Sp2 structure of graphene from repeatedly oxidation and reduction. The electrical conductivity of the pressed thin film made from the high-quality graphene powder has reached 105 S/m.
  High quality few-layer graphene powder is a brand product of Suzhou Graphene Nanotech. Co., Ltd. Advanced products consist of high quality graphene with a typical thickness of 1 nm and 2-3 nm, showing a perfect crystallization and defects free structure. Its application covers a wide range in electrical conductivity、antistatic、thermoelectric、thermal sink and functional composite materials.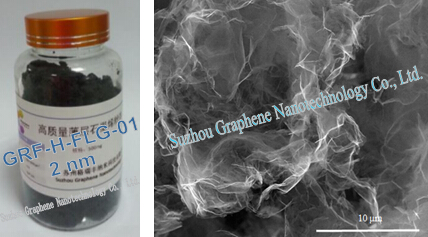 Figure 1. Photo image SEM image of product.
Table 1. Product parameters.
| | | |
| --- | --- | --- |
| Property | Unit | Typical values |
| Thickness | nm | 2 |
| Size | μm×μm | 50×50 |
| Purity | % | 98 |
| Conductivity | S/m | 105 |
| Oxygen content | % | 0.5 |
| Acide residual | % | 0.5 |
| BET | m2/g | 100-500 |

Figure 2. Raman spectrum and conductivity measurement.